Latest Writing
A survey of the landscape of the business of content in 2017
24 Feb 2017 | Comments
I just presented these slides at SearchLove in San Diego hosted by Distilled. It's a summary of trends and insights into the business of content that I've seen. Tons of links and references to my favourite reading…
---
14 Feb 2017 | Comments
A few interesting strategy roles for media companies have come across my feeds recently so I thought I'd post them all in one place in case anyone is looking.
---
Fuck yeah side projects!
26 Jan 2017 | Comments
This is the story of how a weekend project and 276 lines of Python got me a job at Google. But it's also a lesson I often tell - that side projects should be art or poetry. To be useful for your life they don't need to be businesses.
---
A few fresh approaches I've seen recently
16 Dec 2016 | Comments
As an independent consultant who has been thinking a lot about the concept of an agency or brand as a container for work (reference) I'm always on the eye out for fresh thinking in the agency world.
---
Some collected thoughts
14 Dec 2016 | Comments
I've been enjoying writing posts recently that are more collections of half-formed thoughts than complete works and so I'm going to do it again with this post. What follows is an outline, or a collection of conversation starters, for digital strategy consulting.
---
Communities, platforms and blogs
01 Dec 2016 | Comments
I've been mulling a post that my friend Arnold wrote all day so I'm just posting some thoughts here. He posted a piece Community - the soul of the machine talking about where and how community forms:
---
For those curious about content
30 Nov 2016 | Comments

---
Networked talking. Like blogging IRL.
22 Nov 2016 | Comments
I recently started working with a new client, though we've known each other for a while. In fact - we met at a conference in 2011!
---
01 Nov 2016 | Comments
Hi there. I've been toying with the idea of starting a semi-regular breakfast series for a while and I'm finally getting it off the ground. If you're passionate about content, writing, CMSs, blogging or publishing for the web please come along!
---
Thoughts from two years being self-employed
24 Oct 2016 | Comments
Two years ago today I quit my job and headed out on my own as an independent. I'd like to talk about it a little. Maybe I can be helpful to those behind me, maybe those in front of me can add their wisdom. Maybe I just need to write.
---
You can't divorce content and distribution
21 Oct 2016 | Comments
I've been thinking a lot about indie blogging recently. The concept of writing on your own platform, or just writing in the fringes of other platforms. Writing with an independent voice.
---
20 Oct 2016 | Comments
Twitter the company is in dire straits. They've raised too much money, floundered with product improvements, squandered their acquisitions, lost too much money and finally tried to sell themselves only to have no one want to buy them. Partly because of their spam/abuse problem and seeming complete lack of ability or desire to fix it.
---
09 Sep 2016 | Comments
I've been working in media and content for a long time - and I like to keep an eye on emerging trends. Two videos have really stuck with me recently:
---
What do I do all day long?
29 Aug 2016 | Comments
In my last post on Intentional Communities I got a request from Joshua Hardwick on what a "day in the life of a marketing consultant" looks like.
---
25 Aug 2016 | Comments
This entire blog post is written in the disqus comments. Enjoy ↓↓
---
7 ways to get back into blogging
09 Aug 2016 | Comments
It's late, I'm tired from a long day of consulting and I'm trying to blog. The baby is asleep, Erin's out getting some laps at the pool. Blogging is hard but has given me so much over the years that I'm trying to get back into it.
---
Personal branding is hard but I'm making progress!
01 Aug 2016 | Comments
Welcome to the newly launched tomcritchlow.com
---
Keeping the web weird
03 Jun 2016 | Comments
I recently read The Creative World's Bullshit Industrial Complex by Sean Blanda over at 99u. It's a phenomenal piece on the current state of authority and fame on the web (especially in creative circles).
---
10 May 2016 | Comments
Up until yesterday I used Intercom to run a livechat experience on Fiercely Curious, an online art startup that I run. But it costs $50 / month and the mobile app for iOS was acting up not always delivering notifications so I decided to play around and see if I could replicate the functionality using Facebook Messenger.
---
…or why Buzzfeed is dominating Facebook with silent square videos
21 Jan 2016 | Comments
The shipping container revolutionized global trade and modern capitalism. Why? Because it standardized infrastructure. This is called intermodalism:
---
07 Jan 2016 | Comments
As an early or mid-stage startup, figuring out marketing (or growth) is hard.
---
And That's a Problem.
03 Sep 2015 | Comments
I'm home after a long day's work and the last thing I want to do is open up my laptop and write a blog post. But this is week 1 of #NYCblogclub and so here we are.
---
24 Aug 2015 | Comments
After visiting the Canadian Centre for Architecture in Montreal last month I've been swept away for hours in the process, history and mechanics of architecture. How fascinating the topic of constructing, designing, engineering and thinking about building the environments we live in?
---
A sketch of a hypothetical new product from Google
05 Jun 2015 | Comments
Did you know that Google has a version of Google Maps that a business can buy? It's called Google Maps for Work - it let's you use Google Maps in all kinds of ways, for example as a tool for tracking delivery vans across a city in real time. It's pretty cool.
---
11 May 2015 | Comments
I'm a novice when it comes to poetry, but striving to learn more, read more and more thoughtfully consume text. Of course, the first thing I do is turn to code.
---
An experiment in looking at the world around me through a new lens
05 May 2015 | Comments
What do we learn from looking at the world around us?
---
15 Apr 2015 | Comments
We're living in a world where National Geographic is paying hundreds of thousands of dollars advertising on Snapchat, BMW is sponsoring collections on Medium and Purina is buying native advertising from BuzzFeed.
---
09 Apr 2015 | Comments
The theme of the week is poetry.
---
24 Mar 2015 | Comments
The theme of the week is text. Here's what I've read recently about text.
---
23 Mar 2015 | Comments
Why do we blog? Let's skirt around the question of what a blog is and focus on why we even do this stupid internet-writing in the first place.
---
22 Mar 2015 | Comments
Hello blogging. It's been a while since we've seen each other.
---
26 Jan 2015 | Comments
Here's some links I'm noodling on this week:
---
03 Dec 2014 | Comments
[This is a repost of an article that originally appeared on my Svbtle blog in June 2012. I'm reposting here for posterity]
---
01 Dec 2014 | Comments
Before we dive into my theory of a world wide global economic crash in 2025 let's first do a little background and prep work.
---
01 Apr 2014 | Comments
You're buzzing, "partly from the free beer, partly from just meeting some awesome new connections at this hip Brooklyn meetup. You're having a great chat with a bearded, plaid-shirt-wearing startup guy and just as you're about to part ways he says:
---
01 Feb 2014 | Comments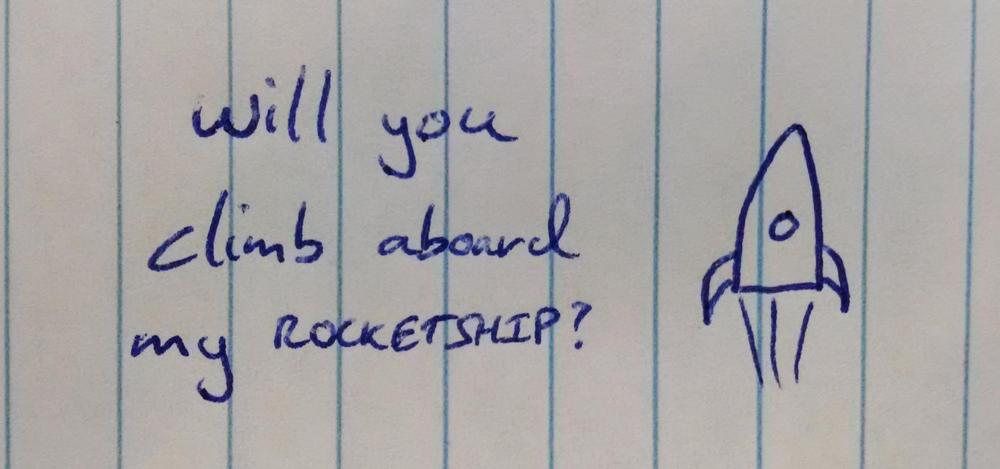 ---