May 10, 2016
Using Facebook Messenger as a Free Intercom Replacement
Up until yesterday I used Intercom to run a livechat experience on Fiercely Curious, an online art startup that I run. But it costs $50 / month and the mobile app for iOS was acting up not always delivering notifications so I decided to play around and see if I could replicate the functionality using Facebook Messenger.
The result - success! (with some quirks). Here's the experience showing a Facebook chat call to action: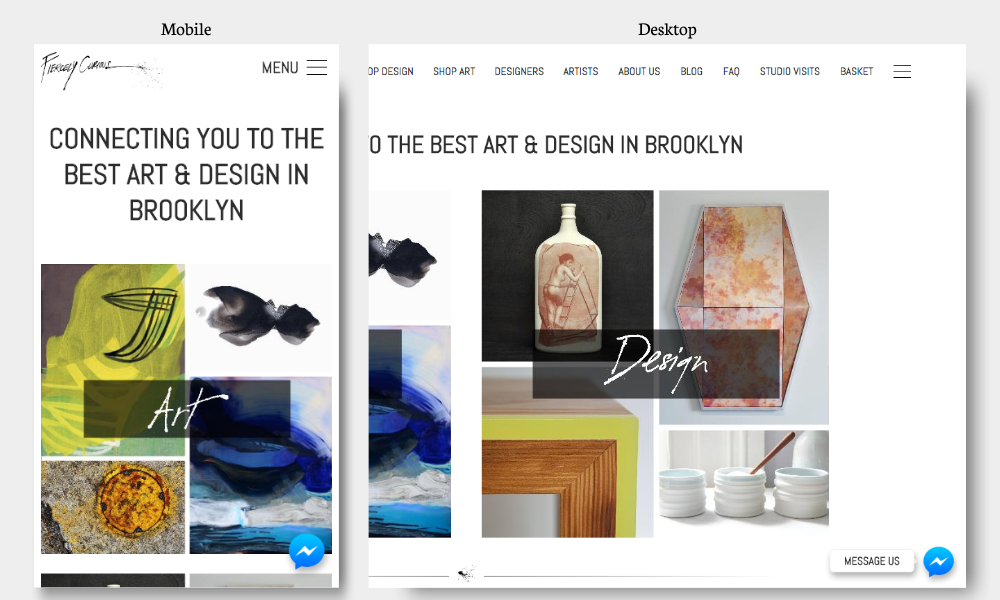 And here's the experience when you engage with the button: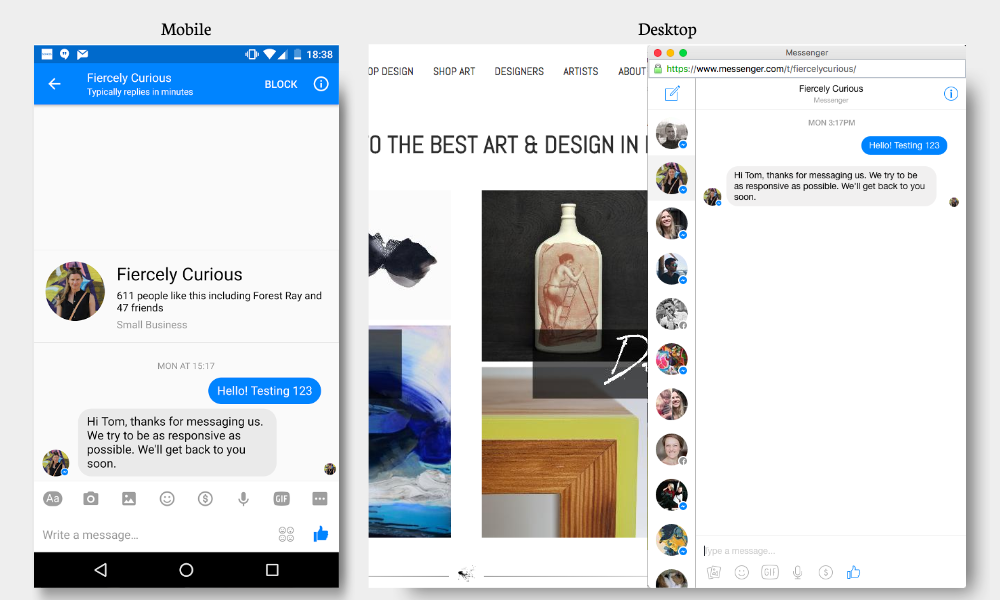 I had a few people asking how I did it so I wanted to share the code. It's nothing complicated and I'm sure there are more efficient ways of presenting this so I hope by sharing it we can improve the experience!
Here's the HTML code on every page of the site:
And the accompanying CSS:
I'm excited to play in this space - clearly the experience is subpar for those users who don't have a Facebook account or even just aren't logged in but that's a sacrifice I'm willing to make for now. I think Facebook will build out more robust tools for businesses that want to use messenger as a tool for customer interaction.
Try it out right now: fiercelycurious.com!
Any feedback? Got a suggestion to improve the experience? Let me know!
---
This blog is written by Tom Critchlow, an independent strategy consultant living and working in Brooklyn, NY. If you like what you read please leave a comment below in the comments or sign up for my
newsletter
.
---